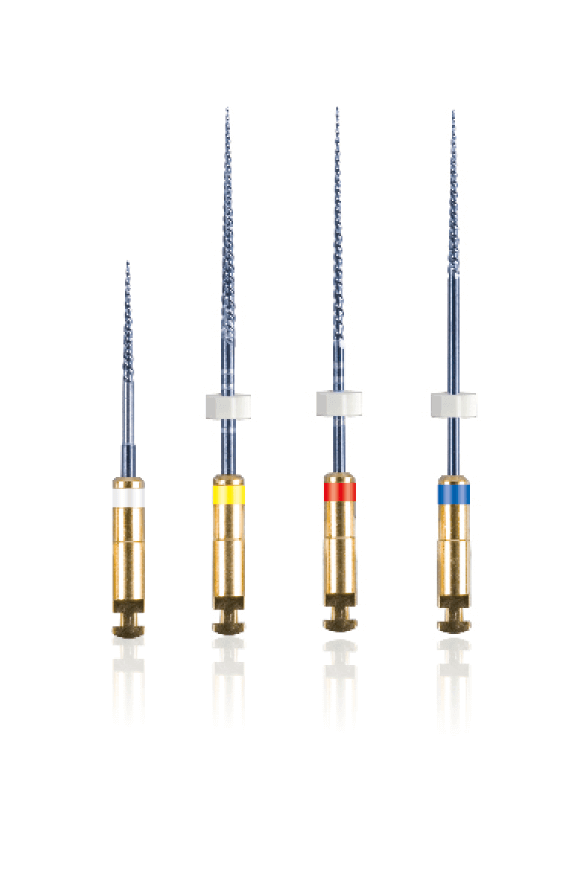 A safe and precise system
for your daily practice
CMA system consists of 4 nickel-titanium rotary endodontic instruments for root canal shaping and retreatment, called: "CORONAL", "MEDIAN", "APICAL 1" and "APICAL 2".
The mechanical properties of these instruments in terms of exibility, as well as torsion and fatigue fracture resistance, allow for quality, predictable and reproducible clinical performances accessible to every practitioner.
A smaller number of instruments:
4 NiTi rotary
endodontic
instruments for a
simplified sequence.
Simplicity:
Only one sequence
for treatment and
retreatment.
Safety:
Increased fracture
resistance.
Deformation due to
instrument fatigue
visible to the naked eye.
Complete range
of additional
instruments and
accessories
CMA system offers only one sequence for
simple, curved and narrow canals.

Protocol

News
21 Mar

From 21 to 25 March 2017 CMA SYSTEM will be present on the next International Dental Show (IDS) in Cologne on our booth R049, hall 11.2

Read more >
07 Feb

Come meet us at our booth 4E07 at the AEEDC 2017 in Dubai from February 7th to 9th

Read more >